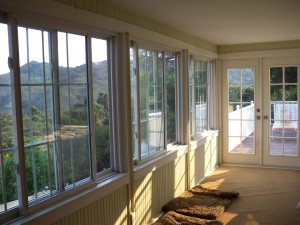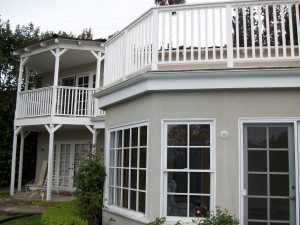 If your selling your home there are quick and easy ways to make it look great! One of them is to Re-screen your old screen doors and window screens. This will make your home look much better and you will be in compliance when it comes to the final walk-thru. Good Luck!
Call your real estate agent for information. Ask her/him about the requirements for window screens and screen doors when selling your home.
Here are some tips when getting ready to sell your home: Making your home into a curb appeal beauty is really easy. In almost all cases, money is not the issue to improve the appearance of the home. It takes a little work, time, patience and willingness to be honest about how your home looks for the street. Oh and what about those torn screens, ripped, screens and old faded screens that are distracting from the home's appearance! For a few dollars, you can buy new window screens, screen doors or retractable screen doors. You can replace the window screens or screen door or have them rescreened. The average screen window can be replaced for a few dollars, depending on how many you need, the price drops for each additional screen window the more you do the less the price per window screen will be. The same applies for screen doors, wood screen doors and retractable screen doors.
If you want to get a fre estimate in Granada hills and surrounding areas please call
Granada Hills Retractable Screen Door
Granada Hills Retractable Window Screen
Granada Hills Window Screen
Granada Hills Screen Door
Granada Hills Solar screen
Granada Hills Pet Screen
Granada Hills Swinging Screen Door
Granada Hills Wood Screen Door
Granada Hills Motorized Power Screen
Granada Hills Patio Door
Call Us! If you live in Granada Hills we will come out and give you a free estimate!
If you are looking for retractable screen doors, invisible screen doors, Disappearing screen doors, door screens, door glass, screen door, entry door, fiberglass door, french door, glass doors, patio door, patio sliding door, security door, sliding door, sliding screens door, window screen, window screens, sliding patio door, wood door, wood doors, window door, garage door screen, glass screen door, swinging screen door, front screen door, security screen door, sliding security screen door or french screen doors we have them!
We do all the screen door and window screen installation on-site!
Take the time to call us and we will set up an appointment with you.
We will go around your house with you and we will reccommend what work needs to be done, only for what you really need and few different options. We will show you our samples, catalogs and brochures. I guarantee all my work.
See our ad in the www.YELLOWBOOK.com
If you are looking for Screen Doors and Windows Screens in the Granada Hills area, or other nearby areas, here are some other cities we service
Mobile Service in the following areas: Agoura Hills, Bel Air, Beverly Glen, Beverly Hills, Brentwood, Burbank, Calabasas, Canoga Park, Chatsworth, Encino, Glendale, Granada Hills, Hidden Hills, Hollywood, Los Angeles, Los Feliz, Malibu, Mission Hills, Newbury Park North Hills, North Hollywood, Northridge, Oak Park, Pacific Palisades, Pacoima, Panorama City, Porter Ranch, Reseda, Santa Monica, Sherman Oaks, Simi Valley, Studio City, Sun Valley, Sylmar, Tarzana, Thousand Oaks, Toluca Lake, Topanga, Tujunga, Universal City, Van Nuys, Ventura, West Hills, West Hollywood, Westlake Village, West San Fernando Valley, Winnetka, Woodland Hills, Valley Village.