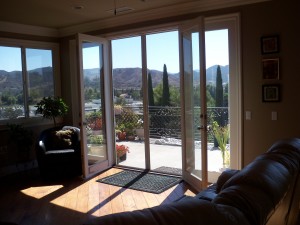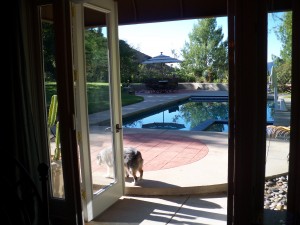 Window Screens, Screen Doors and Retractable Screen Doors in Pacific Palisades
Screen door anyone?  That's right, that's what we specialize in, all types of retractable screen doors, screen doors, sliding screen doors and even rescreening of window screens and door screens.  We are a mobile screen service that services all of Pacific Palisades, Santa Monica, Malibu, Beverly Hills, Brentwood, Beverly Glen,  Bel Air, Westwood, West Hollywood, Hollywood and the San Fernando Valley.
Pet screen and solar screen are available upon request if you have a problem with your pet or the sun coming in and ruining your furniture and floor. We would like to offer free estimate by phone, email or in person.
Here are some Screen Door options.
       Pacific Palisades Screens Doors
       Pacific Palisades Sliding Screen Doors
       Pacific Palisades Retractable Screen Doors
       Pacific Palisades Window Screens
       Pacific Palisades Patio Screen Door
       Pacific Palisades Wood Screen Doors
       Pacific Palisades Disappearing Screen Doors
       Pacific Palisades Sliding Patio Doors
       Pacific Palisades Glass Sliding Screen Door
       Pacific Palisades Front Screen Doors
       Pacific Palisades Security Screen Doors
       Pacific Palisades Swinging Screen Doors